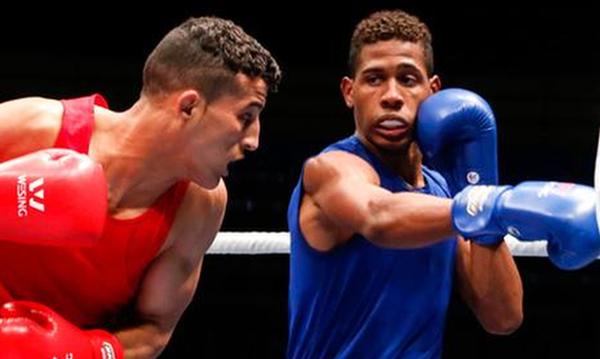 HAVANA, Cuba, Mar 12 (acn) World runner-up Arisnoides Despaigne (69 kg) heads the Cuban team of nine boxers who will attend the 2019 Chemistry Cup in Halle, Germany, scheduled from April 9-13 next.

Despaigne, second figure in the national ranking in the welterweight division behind the universal and Olympic monarch Roniel Iglesias, is the only veteran of a team full of young talents, which will be coached by Jose Luis Hernandez.
The squad is made up by the current domestic runners-up Alisbel Poll (49), Rafael Joubert (56), Darieski Palmero (60) and Osley Iglesias (75) and also includes two young boxers who already have participations in international events such as Yoandy Toirac (+91); Veracruz 2014 Central American and Caribbean champion; and Jorge Moiran (64), who has been enrolled with the Cuba Domadores in the World Series of Boxing (WSB).
The list of nine athletes is completed with the newcomers Erislan Romero (52) and Raicel Poll (81) as the organizers of the event did not send an invitation to Cuba in the 91 kg division.
In the last edition of the Halle Chemical Cup, the triumph corresponded to Cuba, with six gold and three silver medals, but they attended the contest with their leading squad.
The titles went to Damian Arce (49), Lazaro Alvarez (60), Andy Cruz (64), Roniel Iglesias (69), Arlen Lopez (75) and Erislandy Savon (91), while Jorge Griñan (52), José Angel Larduet (+91) and the Olympic champion Julio Cesar La Cruz (81), the latter was knocked out in the final by American Coe Khalil, finished second.