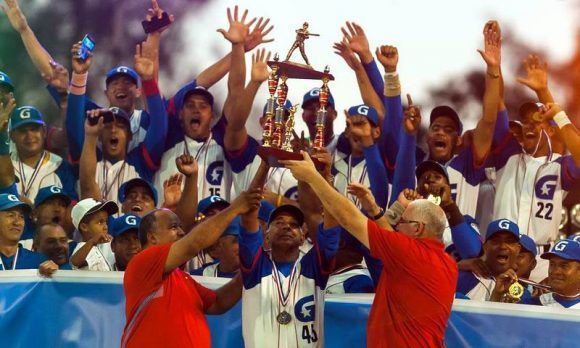 HAVANA, Cuba, Aug 8 (acn) There is no longer room for more and with the match between Granma, current monarch, and Las Tunas (runner-up), the curtains of the 58th National Baseball Series, Cuba´s favorite pastime, will be lifted today.

Granma´s manager Carlos Marti, who led the Cuban team that ranked second in the recently concluded Central American and Caribbean Games in Barranquilla, will send to the mound to right-hander Cesar Garcia, while Pablo Civil announced Yoalkis Cruz, who got eight wins in the first phase of the last edition, as starting pitcher.
Several members of the squad that attended Barranquilla 2018 event such as OFs Roel Santos and Yoelkis Cespedes, 1B Guillermo Aviles and 2B Carlos Benitez could start for Granma, while C Yosvany Alarcon, also belonging to the national side, and veteran DH/IF Danel Castro, will be the stars for Las Tunas.
The qualifying stage that begins today will last until October 7 and each of the 16 teams will play 45 matches (21 as visitor and 24 as home-club, or vice versa) for a total of 360 games.
The two wild-card subseries (to the best of three) will be played next, and then it will start the second phase involving the six best teams of the qualifying stage.
All matches are scheduled to start at 2:00 pm due to the existing energy problems; but if any province had the possibility of playing at night, they must notify the Cuban National Baseball Commission with five days in advance.