Cuban GM Bruzon climbs to Fourth Seat of the Spring Chess Classic
Share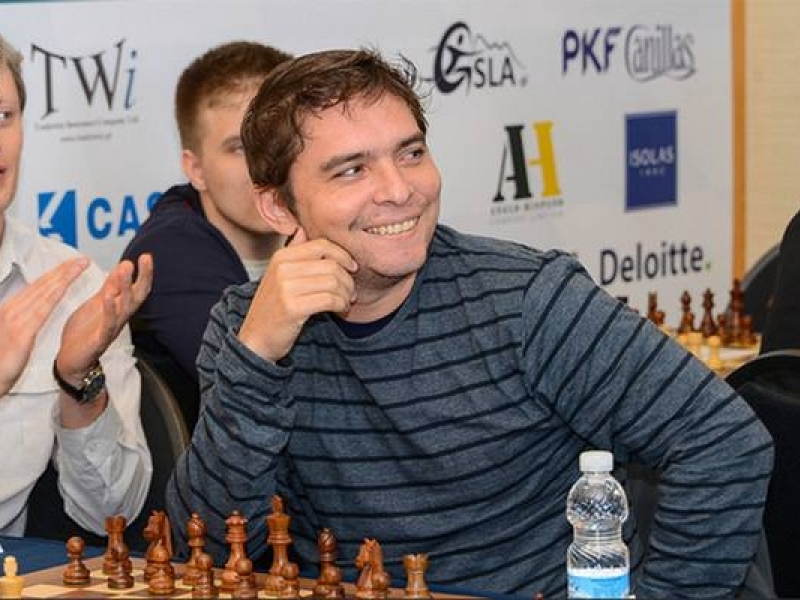 HAVANA, Cuba, Mar 13 (acn) Cuban Lazaro Bruzon defeated Indian Surya Ganguly and climbed to fourth seat in the 2018 Spring Chess Classic taking place in Saint Louis, USA, which is still led by local Jeffery Xiong.

The Caribbean GM beat the Asian player in just 32 moves of a Two Knights Defense, according to the official website of the tournament.
This was Bruzon´s first win in the contest and now totals 3.5 points in seven rounds and ranks fourth by better tiebreaker than four other contestants.
Six players appear tied with Bruzon´s same amount, but only American Alexander Onischuk surpasses him, thus ranking third behind the leader Xiong (five units) and the also local Varuzhan Akobian, second with four points.
Xiong signed peace with his countryman Samuel Shankland (5th), while Akobian who tries to regain the crown he won a year ago defeated Turkish Alexander Ipatov.
In yesterday´s other matches, Onischuk drew with Polish Dariusz Swiercz, same result achieved between American Yaroslav Zherebukh and French Romain Edouard; the latter three appear 6th, 7th and 8 th, all tied with 3.5 points, while Ipatov and Ganguly are on bottom of the standings with 2.5 units, in that order.
The 8th round takes place today and includes the pairings Romain - Xiong, Bruzon - Swiercz, Akobian - Ganguly, Shankland - Ipatov and Onischuk – Zherebukh.
The 2018 Spring Chess Classic is a 10-player round-robin tournament taking place from March 6-14 and grants more than $30,000 in prize money.