Cuba loses to Peru in Women´s Pan American Volleyball Cup
Share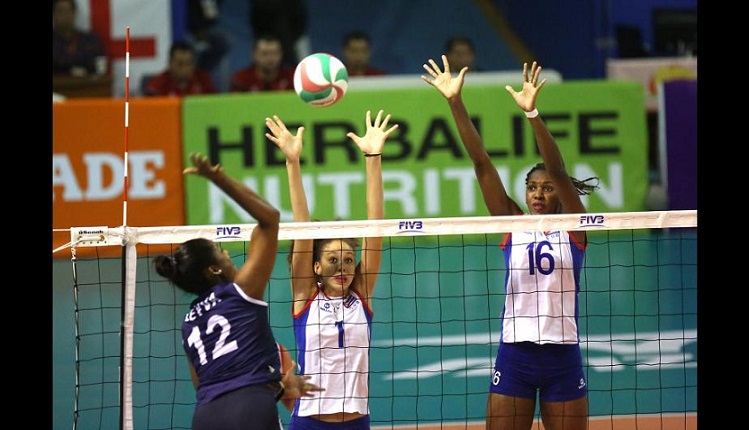 HAVANA, Cuba, Jun 18 (acn) Cuba lost to the host of Peru in the second day of the 16 edition of the Women´s Pan American Volleyball Cup, in match for group B at Eduardo Dibos Coliseum in Lima, where they will face Chile today.

After defeating Canada 3-1 on Saturday, the Caribbean side lost this time 0-3 (19-25, 17-25 and 21-25) in an hour and 19 minutes, according to the tournament website.
The MVP of the match was local Carla Rueda, who scored 18 points, supported by Angela Leyva (14) and Clarivett Yllescas (11), while Heidy Casanova (11) and Sulian Matienzo (9) stood out for the losing team.
In Sunday´s other two games of this group B, Canada and Dominican Republic beat, both 3-0, Trinidad and Tobago and Chile, in that order.
The United States, Argentina and Puerto Rico won 3-0 over Colombia, Venezuela and Mexico, respectively, in Poole A.
Today's program also includes the games Argentina-Colombia, Venezuela-Mexico, United States-Puerto Rico, Dominican Republic-Canada and Peru-Trinidad and Tobago.
Cuba won the first version of this contest in 2002 and repeated in 2004, 2005 and 2007, while Americans did it in 2003, 2012, 2013 and 2015, Dominicans triumphed in 2008, 2010, 2014 and 2016, and Brazilians, who do not participate now, were the champions in 2006, 2009 and 2011.