Women's Organizations from Cuba and Vietnam Strengthen Ties
Share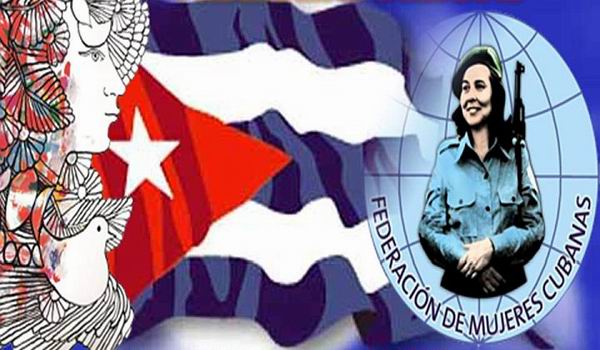 HAVANA, Cuba, Jul 9 (ACN) The Secretary General of the Cuban Women's Federation, FMC, Teresa Amarelle Boue welcomed on Monday in Havana the member of the Vietnamese Communist Party and President of the Women's Union, Nguyen Thi Thu Ha.
The two leaders spoke on the objectives of their organizations, achievements in women's empowerment and challenges directed at strengthening friendship ties.
The visitor was surprised by the Cuban women's participation and achievements during the years of Revolution especially their incorporation in technical and natural sciences degrees and for their outstanding presence in government. Three of the five Vice Presidents of the Council of State are women and 52.22 percent are members of the National Assembly.
Nguyen Thi Thu Ha pointed out that Vietnamese women are participating in plans to advance the Asian nation's economy and is preparing to face major technological development.
Cuban Brigade General Delsa Esther Puebla Viltre, Tete, spoke about her incorporation in the struggle in the Sierra Maestra Mountains when she was a teenager and the creation of the Mariana Grajales Women's Platoon and stressed the Cuban women's participation in defending the Homeland with Honor.
The Vietnamese leader, deputy to the National Assembly extended an official invitation to the FMC general secretary Amarelle Boue to visit the Asian country this year with the objective of reinforcing the friendship ties between both organizations.
The Vietnamese delegation also included its ambassador to Cuba, Nguyen Trung Thanh and several women leaders. Cuba included members of the National Secretariat of the FMC.