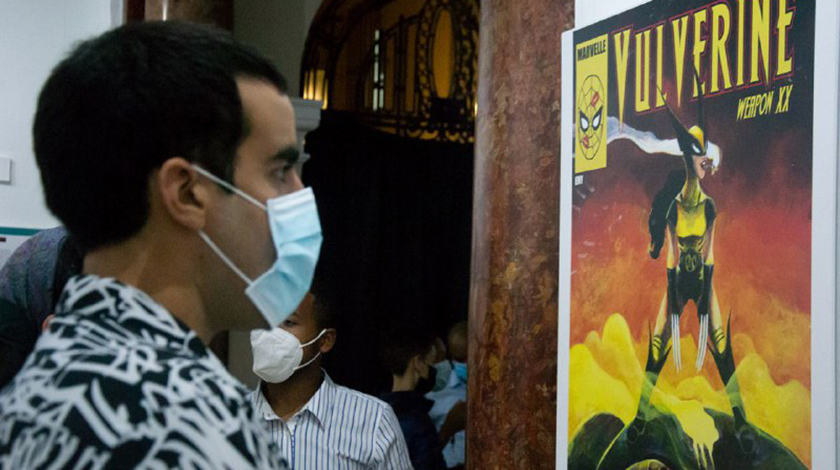 HAVANA, Cuba, Jan 12 (ACN) As a continuation of three exhibitions organized last December, the Day of Francophone Comics kicks off today in this city with panels and workshops attended by guest artists from Belgium, France and Switzerland (Canada will not participate because of the epidemiological situation).

On December 1, 2021, Casa Victor Hugo, the Alliance Française and Vitrine de Wallonie hosted respectively the exhibitions Hoy/Aujourd'hui, Heroínas and PlanA3, which marked the start of this event organized by the Quebec Bureau in Havana and the embassies of Belgium, France and Switzerland in honor of the so-called ninth art.

The Conference will feature artists such as Dimitri Piot (Belgium), Aurélie Neyret and Maurane Mazars (France), Hélène Becquelin (Switzerland), and the Cubans Alexander Izquierdo Plasencia, Ana Roxana Díaz Olano and Haziel Scull Suárez.

Today, from 10:00 a.m. to 12:00 noon, there will be a round table discussion titled "An approach to the French-speaking comic strip from the different spaces of creation, dissemination and research" moderated by Vitrine de Wallonie director Lysbeth Daumont.

At 2:00 pm, Maurane Mazars will give a creative workshop for amateurs and professional Cuban comic artists, whereas 5:00 pm will see the presentation of the comic magazine Kronikas, l´Inventaire Imaginaire, an annual publication of the Maison Autrique (Brussels) with artists from Havana, Brussels and Moscow.