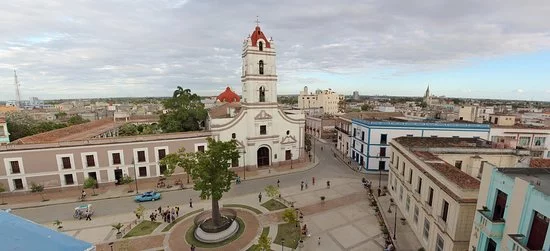 CAMAGUEY, Cuba, Jan 6 (ACN) A heritage, sustainable, inclusive and resilient city is the general topic that specialists in architecture, urban planning, sociology and other disciplines will discuss during the 15th International Symposium "Challenges to City Management and Administration", to be held on February 22 to 24, within the context of the celebrations for the 25th anniversary of the Office of the Historian of the City of Camagüey.

Other topics on the agenda will address how the city management mechanisms that make historic centers sustainable have adapted to the times of pandemic, the impact of a creative economy on local development, and how much influence technology and social engagement have on the success of urban progress.

Intended to contribute to the preservation of inherited cultural heritage, the Symposium will be organized this time as an online national workshop to share the experiences of Cuban city historians and conservators through papers and keynote lectures about the importance of preserving public spaces, which must be safe, inclusive and available to the citizens.

Since 2006—except when it was suspended in 2021 due to COVID-19—this Symposium has gathered scholars and professionals involved in the protection and restoration of the historical, architectural and cultural heritage in the city of Camaguey, formerly Villa de Santa María del Puerto del Príncipe.