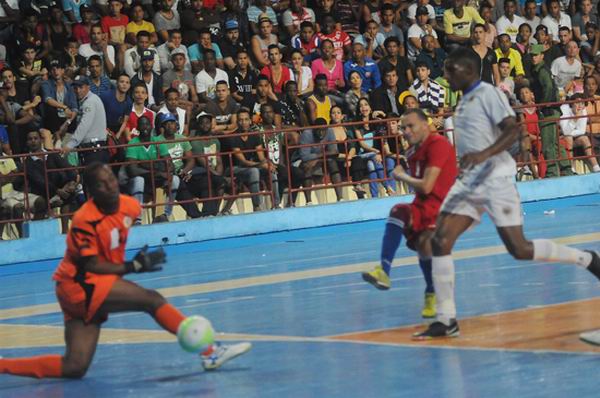 HAVANA, Cuba, Jan 27 (acn) Without major obstacles, the Cuban futsal team beat 5-0 Curacao and won the title in the final of the Caribbean, which was held at Kid Chocolate multipurpose room, in this city.

Pupils of Coach Clemente Reynoso had the best attacking options. But they could not materialize them until 14 minutes when Fernando Chapman, named MVP of the tournament, scored the first of his two goals.
The second goal came in the 29' through a free kick taken by wing Stalin Martinez.
The second half was similar, as Cuba maintained its speed and good physical preparation, and improved in shots on goal. At 35', Stalin was sent off and locals had to play two minutes in numerical inferiority.
That time was used by Curacao to besiege the Cuban goal, but goalkeeper Brenieht Suarez and the defense line in general had a terrific performance.
Meanwhile, the third goal came through Chapman (50 ') and Karen Marino added two more goals in just two minutes: (56 and 58).
In the bronze medal match, Trinidad and Tobago defeated Guadeloupe 5-4. Curacao and Cuba had already secured their tickets for the CONCACAF World Cup qualifying tournament, on May in Costa Rica, while the Trinitarians will attend a playoff against the third seat of Central America.