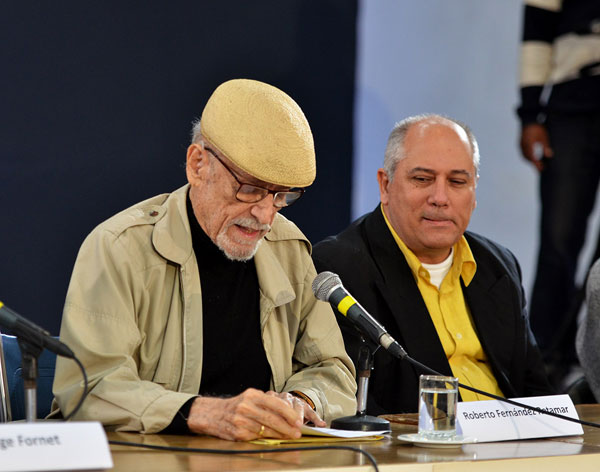 HAVANA, Cuba, Jan 21 (ACN) The President of Casa de las Americas Cultural Institution, Roberto Fernandez Retamar inaugurated on Monday in Havana the entity's Literary Award, according to Prensa Latina News Agency.
Retamar highlighted the figure of the Heroine of the Moncada attack and founder of the center, Haydee Santamaria in addition to the entity's relations with renowned writers of the continent throughout its history.
The renowned intellectual urged the members of the jury to consider literary values of those contesting, remembering the words of Cuba's National Hero Jose Marti regarding art.
Fernandez Retamar recognized the work of the center's workers, especially the current Vice President Marcia Leiseca, who, he said is the person that has worked the hardest in the cultural institution after Haydee Santamaria, reported PL.