Cuban Education Minister: We have to guarantee the teacher in every classroom
Share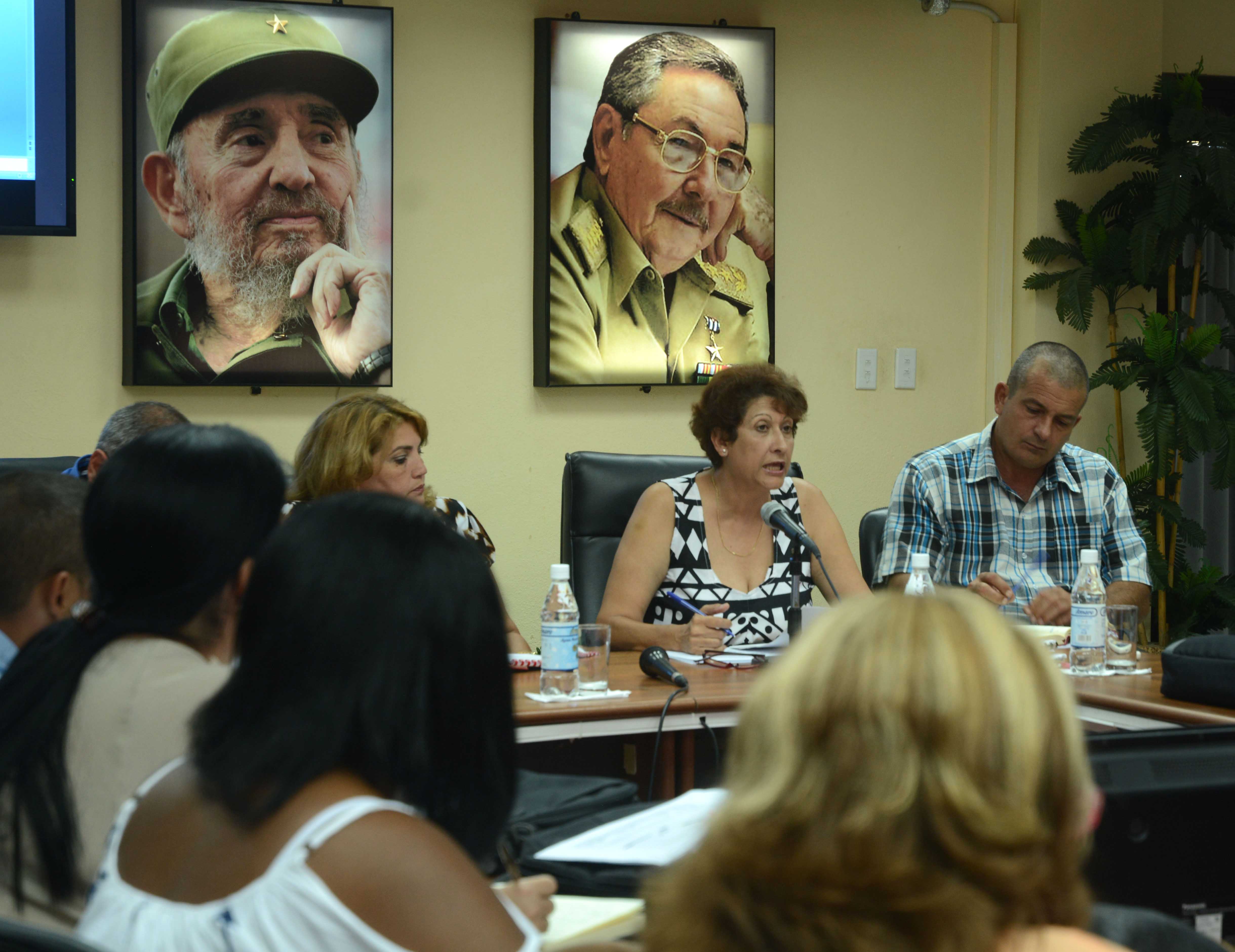 HAVANA, Cuba, Aug 21 (ACN) We have to guarantee the teacher in every classroom, said Ena Elsa Velázquez Cobiella, Minister of Education, addressing the needs and shortages of teachers that exist in some provinces for the coming school year.
During a visit to central Santi Spiritus province, Velázquez said the country needs to make efforts to cover some 10 000 teaching positions, especially in three provinces where the shortage is worse.
She said that until Monday the Education Ministry has visited 12 provinces – with only Villa Clara, Cienfuegos, Pinar del Río and the special municipality of Isle of Youth to go - and that in each visit they insist on the issue of coverage, although there are provinces that have a very favorable situation, such as Pinar del Río, Guantánamo, Santiago de Cuba, Granma and Las Tunas.
Others, like Sancti Spíritus, do not declare a deficit of educators, but they increase the amount of alternatives they will use in the next school year and that always puts a red light on us, because they are teachers outside the school staff and at a certain moment there can be instability, she explained.
She pointed out that it is necessary to continue raising the enrolment of the pedagogical schools and the university, the two teacher-training centers, as well as to increase efficiency and diversify careers in higher education institutions.
On this subject, she pointed out that priority should be given to Mathematics, Physics, Chemistry and Geography, because, for example, in this central province, it is in these disciplines that the greatest number of alternatives will be used.
We insist on the attention we give to the teacher, the stimulation, in order to avoid the exodus, commented the minister, who added that as for the constructive situation of some centers, we are working hard so that they are ready for the September 3, when the school year begins.
She pointed out that there are currently 26 pedagogical schools and an enrolment of around 28,000 students is being forecast, which would favor the current situation in terms of coverage.