Havana´s chapter of the Book Fair ended on Sunday
Share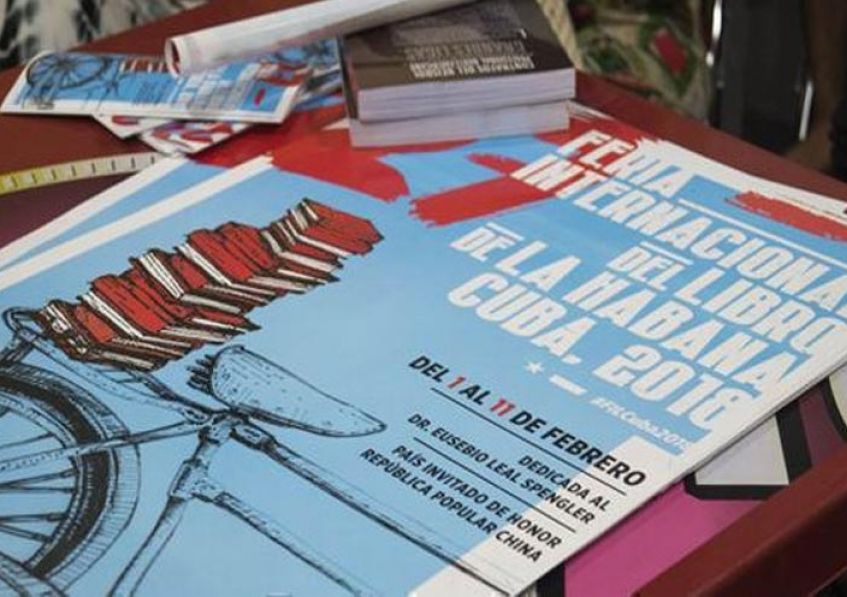 HAVANA, Cuba, Feb 12 (ACN) The first chapter of the International Book Fair underway in Cuba since February 1st, ended with an acknowledgement by Chen Xi, ambassador of the People's Republic of China, guest country this year.
The diplomat highlighted Cuba´s courtesy for having his country as guest of honor, which he described as a privilege, since the Fair is a literature event of great magnitude in Latin America, and thus strengthen friendship relations even more.
Our editorials signed more than 10 collaboration agreements, which made this fair a broad and important platform for relations in cultural areas between both nations, we will work intensively with several institutions in the deepening of these exchanges, he said.
Chen Xi expressed his admiration for the success of the meeting and for the facilities granted by the Cuban government to make reading accessible in every part of the country.
During the closing ceremony, held in the Nicolás Guillén hall, of the San Carlos de La Cabaña fortress, special recognitions were awarded to editorial and writers.
The grand prize this year was shared by the publisher Aurelia International SA and Boloña, a label attached to the Office of the Historian of Havana, for its design of excellence, elegance and simplicity.
According to the jury's verdict, the award was also attributed for the conception of space, where the work of Doctor Eusebio Leal, the person to whom the event was dedicated, was shown, as well as his actions to promote the activities they carried out.
A special recognition was also made to the Our History Project, due to the impact of the actions carried out and its promotion work in an interactive and exhibition space, where important editorials of historical and political profile met.
To that was added the Children's Treasure Pavilion of Paper organized by Gente Nueva publishing house, the Cubadigital project, the University of Havana, in homage to its 290th anniversary, and the hall of the guest country of honor, the People's Republic of China.
In the category of best non-modular stand with the first place was the Provincial Book and Literature Center of Pinar del Río, in second the UH publishing house, of the University of Havana, and in third place Marada Traiding S.L, of Spain.
The Confucius Institute, attached to the University of Havana, won the first place in the section of the best modular stands, followed by Ediciones Unión and the Proyecto Música Cubana.
This year during the International Book Fair, in Havana, 353 thousand books were sold, some 52 thousand more than in 2017, according to data offered at the closing ceremony by Juan Rodríguez Cabrera, president of the Cuban Book Institute.
With the culmination of the Havana chapter of the event, the great literary event begins to travel through all the provinces of the country, until the end of May 13 in the city of Santiago de Cuba.