Jose Ramon Fernandez Receieves 2017 National Pedagogical Prize
Share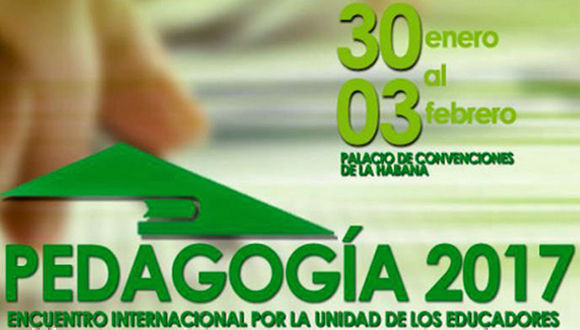 HAVANA, Cuba, Jan 15 (ACN) The Advisor to the President of the Council of State and Ministers Jose Ramon Fernandez and Work Heroine Asela de los Santos Tamayo, received on Monday in Havana the 2017 National Pedagogical Prize granted by the Cuban Pedagogical Association (APC).
The ceremony was held at the Master Conference Room of the University of Havana and the award was given by the President of the social organization.
The important contribution of the renowned figures, united in life were highlighted during the ceremony.
The President of Honor of the APC, Lesbia Canovas highlighted that the long and rich life of Fernandez has been dedicated to education and has advanced the cultural development of the people and the conservation of the traditions for the future.
Canovas recalled that Fernandez was Minister of Education in crucial moments in the different processes of transformation and improvement of the sector in the country.
She pointed out that his action was crucial in the consolidation of the internationalist education of the Revolution, the formation of workers and technicians, the introduction of Marxism-Leninism and history.
The moderator praised the relationship between Fernandez and the leader of the Revolution Fidel Castro and commented that "education is Fidel's great monument to the Revolution".
Xiomara Santos, First Vice President of the APC, said that one cannot write on Cuban pedagogy without taking into consideration the contributions of Asela de los Santos Tamayo.
She highlighted her revolutionary condition, PhD in Pedagogy, teacher, with an exemplary work reflected in the contribution as Outstanding Educator of the 20th Century in Cuba.
Santos reiterated Asela's participation in the foundation of the Camilo Cienfuegos Military Schools and the Federation of Cuban Women (FMC).
On behalf of his wife and himself, Jose Ramon Fernandez expressed that everything that is done is in favor of the Revolution.
He assured that while he is alive, he will continue fighting in favor of the Revolution and recalled Fidel's premise that education is the most powerful weapon that humanity has to create conscious and an obligation to society.
The General Secretary of the FMC Teresa Amarelle; Education Minister Ena Elsa Velazquez and First Deputy Minister for Higher Education Martha del Carmen Mesa were also on hand.