International Conference on Africa Began in Santiago de Cuba
Share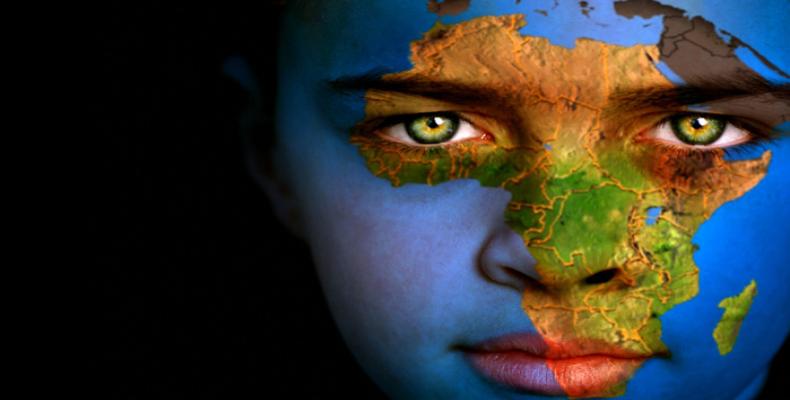 Santiago de Cuba, Cuba, Apr 12 (acn) The 16th International African and Afro American Culture began on Wednesday in Santiago de Cuba with the objective of revealing the economic and social reality of the continent, cultural manifestations and its legacy in Cuba, America and the Caribbean.
The panel called "Africa in the 21st Century" opened its doors at the Vitrales Hall at the Antonio Maceo Revolution Square in the eastern city where diplomats of that geographic region exposed the policies that are demanded for a better future of its population especially its youth.
Dawano Kedir Haji, Ethiopian ambassador to Cuba, praised the excellent friendship and solidarity ties with the Cuban people demonstrated in education, health, culture and exchanges in other sectors like agriculture.
Over 60 percent of the people that live in Africa are young and the governments must respond to their formation and creation of skills that are currently restricted to a minority, that together with its natural resources, the countries can achieve economic transformations as a hope of life, he stressed.
Among other challenges, the diplomat mentioned the need for investments that can revert in social benefits in addition to eliminating colonial legacies, which has left conflicts between groups and unemployment.
Abdoul Kader, Mali ambassador to Cuba condemned the terrorists' threats of political and non-religious organizations in Africa and assured that without peace and stability there will never be development.
Other participants to the conference are specialists and academics from the United States, Brazil, Puerto Rico and Cuban universities interested in the issue that go from the image to anthropologic cinema, religion, literature and linguistics and the promotion of the book "Presencia Negra en la Cultura Cubana" (Black Presence in Cuban Culture).
A special moment of the event was the exchanges of Cuban medical professors that have offered their collaboration in Africa.
Workshops and commissions will be held at the African Cultural Center in addition to the Museums of Image and Music.
Participants will discuss culture, race, identity, history, religion and ethnology while the cultural program includes photograph exhibitions and a concert by the Steel Band del Cobre.
On Thursday morning, the participants will place a floral wreath before the eternal flame at the Antonio Maceo Revolution Square to pay tribute to the Titan de Bronce, which was one of Cuba's independence leaders.
The 16th International Conference on African and Afro American Culture will run until April 16th in Santiago de Cuba.