Valuable book on Fidel and the United States at Havana International Book Fair
Share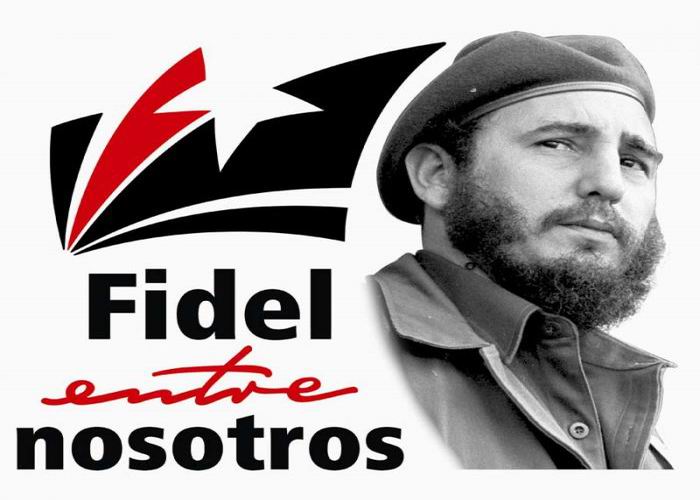 HAVANA, Cuba, Feb 16 (ACN) The book entitled, "Fidel Castro and the United States. 90 speeches and Reflections", a valuable contribution to the historic memory of the Cuban people is available at the 26 th Havana International Book Fair underway at the San Carlos de la Cabana Fortress.
With the presence of Cuban Culture Minister Abel Prieto the book was presented at the Nicolas Guillen hall by the book's author and researcher Abel Enrique Gonzalez Santamaria.
The President of the Association of Cuban Writers and Artists, Miguel Barnet presented the book by the Capitan San Luis Publishing House and characterized the book as a lucid look at the current process of normalization of relations between the US and Cuba.
The author of the book, which includes 90 speeches of the historic leader of the Revolution on the historic ties between Washington and Havana and highlighted the selection of materials among which highlight national and foreign issues profoundly exposed by Fidel.
We do not have Fidel physically with us, but his thinking is light in the conscious, not only of the cuban people but the world, said Barnet referring to Fidel's thoughts always warning the population on the powerful northern neighbor but his speeches were always very respectful of the people of the US.
Gonzalez Santamaria described the volume as a modest contribution whose true author is the Commander in Chief.
Fidel knew how to summarize the cultural, intellectual, scientific and technological thinking of the nation, said the collector of the one thousand 546 materials included in the book, among them speeches and reflections, which include other issues besides the country's ties with the US.
Structured in paragraph and decades, in the books pages there are speeches of the leader of the Revolution on January 1st, 1959 in Santiago de Cuba to the one made on April 19th, 2016 during the 7th Congress of Cuban Communist Party.
The volume is part of a collection of "Fidel Entre Nosotros" (Fidel Among us) launched on occasion of Fidel Castro's 90th birthday and is included in the current book fair as part of many books dedicated to the Cuban and world leader.